Training Courses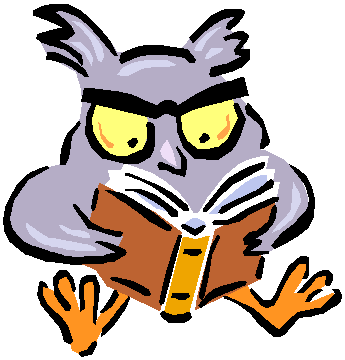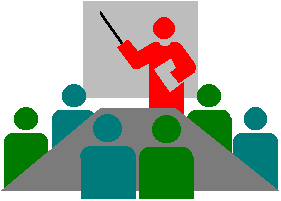 Prostate Implantation Training Courses
Ultrasound-Guided Transperineal Brachytherapy for Early Stage Prostate Cancer
The following training courses are available in Europe and the USA:
Go To Royal Surrey Hospital, UK, Course
Go To Cookridge Hospital, Leeds, UK Course
Ambulantes Operationszentrum im Ullsteinhaus GmbH, Berlin, Germany
Brachytherapy Course - Permanent Prostate Seed Implants
The aim of the two day course is to provide an adequate combination of live demonstrations of the prostate implantation technique, " hands on training" using implant needles and prostate models, pre and post planning computer dosimetry, proper seed handling and theoretical background concerning patient selection, side effects and complications.
The course is designed for Radiotherapists/Radiation Oncologists, Urologists, Physicists and OR Nurses.
The two day course comprises:
Friday
Morning and afternoon sessions demonstrating live permanent seed prostate implantation procedures using radioactive implants. On-line computer dosimetry will be performed, if necessary, prior to each individual demonstration. The actual procedure is monitored and projected in the lecture theatre, with ultrasound as well as with a flouroscopic C-arm X-Ray.
Computer dosimetry planning of the operated patients is discussed in a step by step fashion during the afternoon session in order to acquaint the participants with the different computer dosimetry programs presently available on the market.
Saturday
Morning sessions deal with brachytherapy background and review, physics and dosimetry and a step by step report of the permanent seed implant procedure as well as possible complications connected with the procedure. "Hands on" equipment familiarity, implant needle loading and proper handling of the actual radioactive implants as well as performing ultrasound guided seed implants on a prostate model take place in the afternoon.
COURSE DATES :
These courses are held in Berlin, Germany in English, but other languages can be used for detailed explanations. Spanish, Italian, French and German languages are commonly used as support languages. Courses can also be held in Spanish.
Information
The course takes place on Friday and Saturday within the facilities of the "Ambulantes Operationszentrum im Ullsteinhaus GmbH". If you are travelling by plane to Berlin, you will arrive at Tegel airport which by taxi is approximately 30 minutes from Ullsteinhaus. If you are travelling by train, you will probably be arriving at the railway station Bahnhof Zoo which is by taxi approximately 20 minutes from Ullsteinhaus .
Please complete an enquiry form for further details and costs.
The Royal Surrey County Hospital, Guildford, UK
Ultrasound Guided Transperineal Brachytherapy for Early Stage Prostate Cancer
This course is for Radiation Oncologists, Urologists, Medical Physicists, Dosimetrists and Theatre personnel interested in permanent and temporary seed implantation. The course includes details on setting up an implant program to patient selection, the techniques of seed implant and dosimetry.
The course is the first in the UK to allow delegates both hands on practical experience in needle loading and seed implantation on prostate models under ultrasound control.
The faculty of Radiation Oncologists, Urologists and Physicists is dedicated to teaching your team high quality implantation.In addition to the didactic sessions, live demonstrations of dose planning and implantation will be shown in the operating room and by close circuit video observation.
Physicists and dosimetrists will have a special breakout session on dosimetry and treatment planning. The registration fee also includes a detailed manual which will provide additional information for each member of the team.
Upon completion of the course, participants will be familiar with the results of transperineal permanent and temporary implantation, patient selection, dosimetry philosophy and basic physics, dosimetry planning, permanent and temporary implant technique, complications and their management and practical aspects of setting up an implant program.
Accreditation:
This activity has been planned and implemented in accordance with the Essential Areas and Policies of the Accreditation Council for Continuing Medical Education for 15 CME hours.
Typical Course Schedule:
Day One
UK urologists perspective on brachytherapy
Overview of seed implantation
Patient selection
Dosimetry for urologists and brachyphysics
Equipment / Start up
Radiation safety
Prostate imaging in brachytherapy:
Volume study
Target volume
Implant technique: Quality Control
Results
Complications
Physics breakout session
Practical session:
Needle loading
Dose plans
Phantom model implants
Open discussion
Day Two
1st Seed Implant
2nd Seed Implant
Dose Plan Study
3rd Seed Implant
Implant patient discusses their perspectives
High Dose Rate overview
COURSE DATES
Please complete an enquiry form for further details and costs.
Ultrasound-Guided Transperineal Brachytherapy for Early Stage Prostate Cancer
Other Venues
CENTRE
Swedish Medical Centre
Madison
Seattle, W A 98104 USA
STAFF
Dr Peter Grimm, D.O.
Dr John Blasko
COURSE COORDINATOR
Mo Trigg
COURSE DATES
CENTRE
Hospital Lane
Cookridge
Leeds LS16 6BQ
United Kingdom
STAFF
Dr Dan Ash
COURSE COORDINATOR
Barbara
COURSE DATES
CENTRE
The H Lee Moffitt Cancer Centre
12902 Magnolia Drive
Tampa, FL 33612-9497
Suite 1101
Florida
STAFF
Dr Jay Friedland
COURSE COORDINATOR
Debbie Palmer
COURSE DATES
If you are interested in any of the products mentioned here, please complete a Quotation Request Form or an Enquiry Form so that we may promptly respond to your detailed request.
Please contact Colin Walters at cwalters@seedos.com if you would like further information or you have questions
or comments about this web site.
SeeDOS Ltd, 26, The Maltings, Leighton Buzzard, Bedfordshire LU7 4BS, United Kingdom
Tel: +44 1525 850 670 • Fax: +44 1525 850 685