1cm markings across each slice for precise needle placement
Flexible grid material conforms closely to the patient's anatomy for accurate imaging
Disposable grid prevents cross-contamination
Tape strips assure non-slip positioning
Fast, accurate pinpointing of area of concern saves time and money
Radio opaque grid yields a readily identifiable dot pattern on each CT image
Porous grid allows accurate marking of area with felt-tip or marking pen
CE Marked
Fast Find Grid Procedure
<![if !vml]>
<![endif]> <![if !vml]>
<![endif]> <![if !vml]>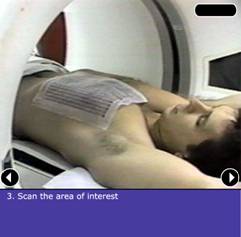 <![endif]> <![if !vml]>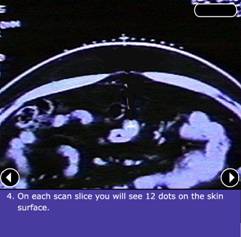 <![endif]>
<![if !vml]>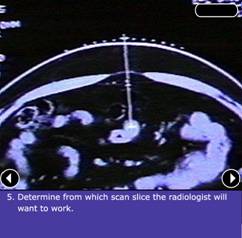 <![endif]> <![if !vml]>

<![endif]> <![if !vml]>

<![endif]> <![if !vml]>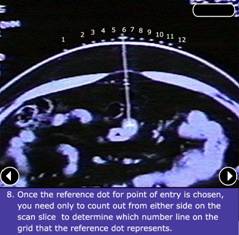 <![endif]>
<![if !vml]>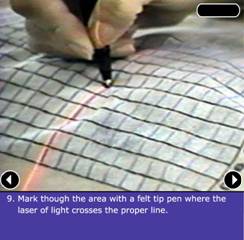 <![endif]>
<![if !vml]>
<![endif]>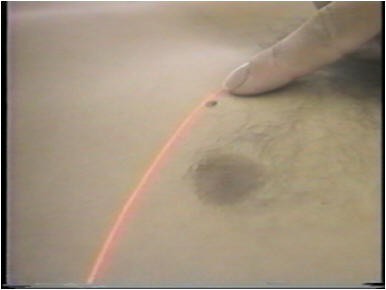 Remove the Biopsy grid and the dot on the skin represents the point of entry of the Biopsy Needle.
Remove the grid and perform your biopsy.
NOTE: The grid can be placed back on the patient by aligning the four reference points marked on the patient with the four on the grid.
<![if !vml]>

<![endif]>
<![if !vml]>

<![endif]>
Accucare Disposable Template GridTM
Disposable template grids are for use during brachytherapy and 3D pathologic mapping of the prostate. Template grids consist of rows and columns of holes spaced 5mm apart, providing accurate placement of radioactive seeds or radioactive source or other types of implant needle in predefined areas of the prostate. The single use grid is sold sterile and provides a cost effective solution for brachytherapy and 3D pathologic mapping procedures.
SeeDOS codes :
610-905 17 gauge grid, pack of 5
610-906 18 gauge grid, pack of 5
610-909 17 gauge grid, drape, neoguard cover (2), pack of 5
610-910 18 gauge grid, drape, neoguard cover (2), pack of 5
610-977 Percutaneous Instrument Guide, pack of 5
Complete Disposable Accessory Kits are available please GoTo AccuCare Accessories
Please click here to Go To Disposables Grid Details and Quotation Request Form
State of the art disposable template grid for use during prostate Brachytherapy and 3D pathologic mapping of the prostate.

1. Pre-sterilized, single use disposable template.

2. Guaranteed sterile.

3. No risk of retained Bio-burden or residual chemical contamination.

4. No messy labour intensive hand cleaning, soaking, and re-sterilizing.

5. Instantaneous availability (no waiting for processing).

6. Bold easy to read "low light" graphics and precise hole alignment (eliminates the risk of deterioration over time).

7. Low cost: "less than the cost of one seed."
Latest AccuCare Brochure : please click for pdf

Use this button to obtain your free Acrobat Reader (pdf reader)
Please click on the image above to go to details of the AccuCARE Micro-Touch Stepper/Stabilizer/Template System
X-Screen for the localisation of impalpable breast lesions
X-Screen - SeeDOS Code : Depth Size 1cm : XSC01, Depth Size : 3cm : XSC03
Localisation of Impalpable Breast lesions
SeeDOS Ltd - X-SCREEN Instructions - pdf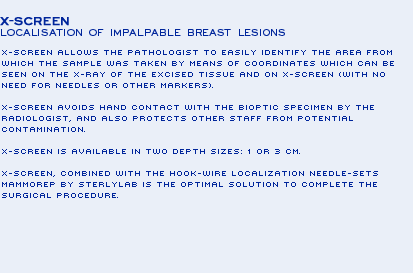 GO to X-Screen Quotation Request Form
If you are interested in any of the products mentioned here, please complete a Quotation Request Form or an
Enquiry Form so that we may promptly respond to your detailed request.