Needles / Guns / Application Areas
A range of guns, needles and accessories for biopsy and other applications including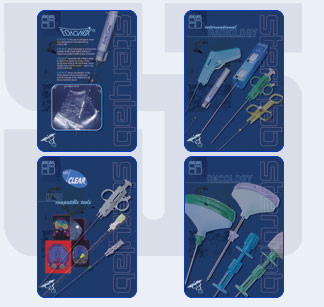 :
Please click on area of interest :
Needle Accessories - Syringe Holders, Disposable Needle Guides
These products are the results of extensive research and development and are covered by international patents.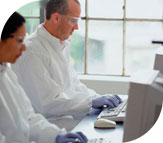 Both the production of the metallic parts and the strong plastic components are in a controlled environment whilst the assembly, testing and packaging of the finished product take place in a class 10.000(FED.STD.209E) clean room, one of the biggest and most modern in Europe for this category of products.
All processes are performed in a 3000 square metre modern facility in compliance with ISO 9001 and ISO 13485 international standards and all products and components pass through rigorous quality control at each step of the path, from materials acceptance up to customer delivery.
The movement of each component as well as the finished product is computer tracked step by step.
Please note : All disposable items are sterile. CE Marked : CE0426
SeeDOS Code for Ordering : product code + gauge + length in cm :
SeeDOS Product Code Example : Product COMPLETE CHIBA, 21 Gauge, 15 cms = CCH2115
Definitions :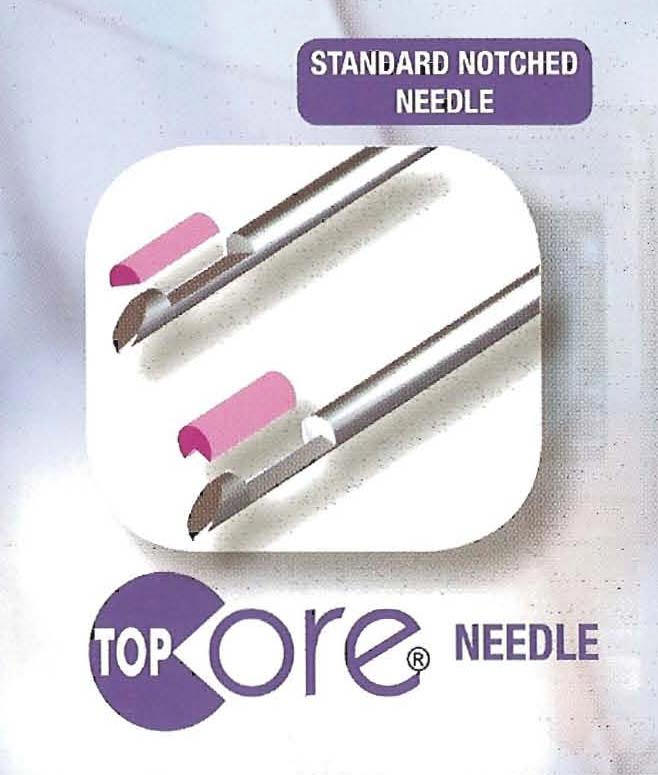 Logo :
Top Core is available as an option for most Guillotine type, soft tissue, biopsy needles.
Where Top Core is available it is indicated by the logo. Please enquire.

Logo:

Echonox ultrasound echogenic steel is available for most types of biopsy needles. Where Echonox is available it is indicated by the logo. Please enquire.
MRI Compatible :

MR Clear is available on certain types of biopsy needles go to MRI Biopsy