SeeDOS Ltd offers a range of professional Oncology Services to assist new and existing users of the Seed Transperineal Implantation technique for the treatment of early stage prostate cancer. Since this technique is a team activity and involves the cooperation of a mix of medical disciplines it is recommended that the key members of the implantation team, for example:
Radiation Oncologist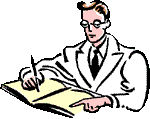 Urologist
Medical Physicist
Radiologist
Brachytherapy Nurse
attend a recommended implantation training course prior to receiving these services.
The main components of this service are listed below:
The 'Start Up' service includes advice on the equipment available and the layout and logistics of the source handling and operating theatre/seed implantation areas. The loading, sealing and implantation technique of the implant needles is of prime importance in the procedure and hands on training of the entire team is essential prior to the first implant to familiarise members of the team with each stage of the technique.
Please indicate the date you require 'start up' training on the enquiry form.
Mentoring services include the assistance of an experienced professional in the PrePlanning / Volume Study stage and in the Implant / Operation stage of the first procedure carried out by a centre. These services include a dose planning service and are available from a number of established experienced implantation centres and may include more than one member of an experienced team of Consultant - Radiation Oncologist, Urologist, Radiologist and Medical Physicist. An individual from the training centre will be made available subject to availability for the planned start up dates.
Please indicate the dates you require mentoring services on the enquiry form.
.Experienced Centres and individuals offering mentoring services (click here)
If you are interested in any of the products mentioned here, you can fill out a Quotation Request Form or an Enquiry Form so that we may promptly respond to your detailed request.
Please contact Colin Walters at cwalters@seedos.com if you would like further information or you have questions
or comments about this web site.
SeeDOS Ltd, 26, The Maltings, Leighton Buzzard, Bedfordshire LU7 4BS, United Kingdom
Tel: +44 1525 850 670 • Fax: +44 1525 850 685