Mick® Magazine Sterilizer, SeeDOS Code Number 90087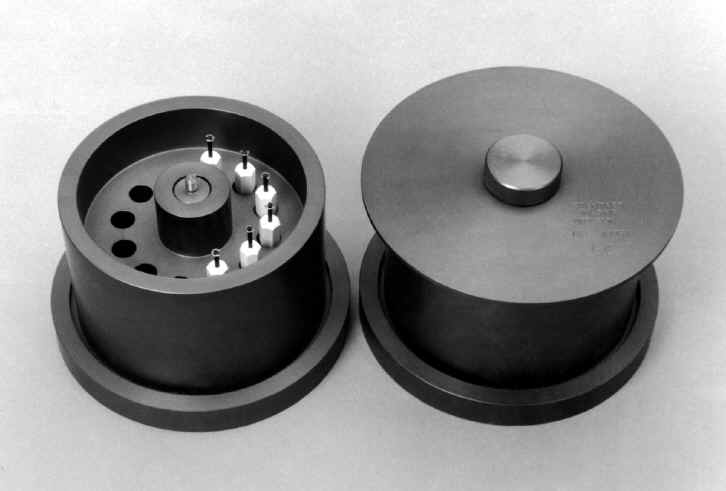 The MICK® Magazine Sterilizer, SeeDOS Code 90087. Magazines are placed in the 12 wells for steam sterilization.
Magazines are stored in 12 wells.

Cover locks in place to secure magazines during transport.

Magazines are completely dried in one drying cycle. A bottom vent allows water to drain.

Thick aluminium walls around the magazines provides maximum shielding.

More convenient than the lead shipping containers.
MICK® is a registered trademark of Mick Radio-Nuclear Instruments, Inc.
Doc. No. 1145-00, One page, 08.03.99
Download our detailed PDF for information on Mick Applicator Magazine Seed Handling, Loading and Activity Measurement

If you are interested in any of the products, please complete an Enquiry Form or a Quotation Request Form, so that we may
promptly respond to your request.
Please contact Colin Walters at cwalters@seedos.com if you would like further information or you have questions
or comments about this web site.
SeeDOS Ltd, 26, The Maltings, Leighton Buzzard, Bedfordshire LU7 4BS, United Kingdom
Tel: +44 1525 850 670 • Fax: +44 1525 850 685